Description
Included in the Kit:
Kidon™ Universal Pistol Conversion Kit
IMI Defense AR15/M16 Mil-Spec 6 position TS-2 Buttstock
IMI Defense Polymer flip-up sights – Rear and Front
IMI Defense FSG1 Front Support Grip
Allen Key (3 Sizes)
Bungee Sling
QD Port
Owner Manual
The KIDON – an innovative Pistol to Carbine Conversion Kit!
Kidon™, Modular Pistol Conversion Kit System that can Fit Multiple Pistols like GLOCK, SIG SAUER, CZ, and many more. Over 100 Different Pistols and counting can all fit in 1 Kidon™ system, In order to change between different pistol manufacturers, there is a simple interchangeable adapter located in the rear of the Kidon™. Kidon™ is ambidextrous and can be modified for right and left-handed shooters by easily adjusting the charging handle. Pistols with upper flash disposal can be fired from inside the Kidon™ with no damage to the system or pistol. Reduced Recoil Smart Shock Absorber Technology Built Into Rear of Kidon™ System. Ergonomic Design Provides the Ultimate Stability and Accurate Shooting Results. Kidon™ Includes an Ergonomic Front Angle Grip and Tactical Back-Up Flip-Up Sights (Front and Rear). Picatinny Rails at the 12, 3, 6, and 9 o'clock Positions, for Mounting Sights, Optics, Tactical Lights, Lasers, Grips, and other Accessories. Kidon™ was Tested and Proven with High Results in Very Rough Conditions, Snow, Water, Dust, and Mud. The Kidon™ System was tested in Israel by Shooting 15,000 Rounds of 9mm and 5,000 Rounds of .45 Caliber Ammo without any Issues or Damage to the Kidon™. These results bypass the Competition.
The Kidon™ is selling worldwide to Military Forces, Tactical Teams, Large Weapon Manufacturers, and Civilian Personal Defense at a successful rate.
IMI Defense, one of Israel's biggest manufacturers of weapon accessories has released the "KIDON"! – a new Pistol to Carbine conversion kit! (aka PDW – Personal Defense Weapon)
The New IMI-Defense Kidon™ is a Gen-2 polymer universal pistol conversion kit designed to quickly and easily transform virtually any full-size railed pistol into an M1913 accessory customizable platform.
Equipped with multiple adapters and adjustment elements along with metal insert reinforcements and heat shields – The Kidon provided a state of the art multi-task mission adaptable platform multiplying operator's versatility.
Technical Details:
Versions will be available for most of the popular pistols (switching versions will only require changing an adapter)
Easy to configure – you can do it by yourself in a matter of seconds (no gunsmithing required).
Very secure pistol housing including a locking mechanism to lock the pistol in place.
The KIDON is Ambidextrous – you can configure the "charging handle" for both right and left-handed shooters.
The kit is fully equipped with MIL-STD 1913 Picatinny rails – top bottom and sides so you can accessorize it as much as needed.
The buttstock can be replaced with ease to fit your needs.
Comes with STS buttstock
Warranty: Lifetime warranty with reasonable usage
The Kidon™ is Designed and Made in Israel.
Compatibility:
Adapter: K15
TC1 CAA Tactical Short LED Vortex Light Made of Aluminium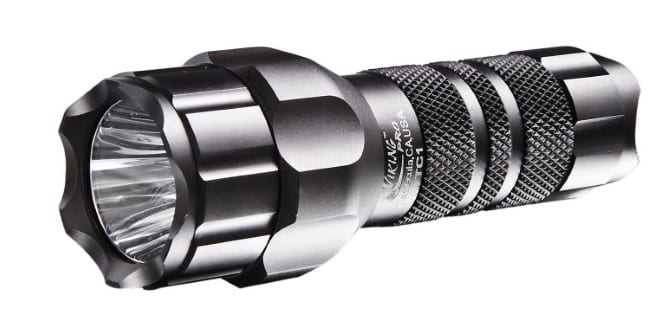 Features:
Luxeon® LED.
O-ring sealed – Water & shock resistant.
Reflector optics protected by a polycarbonate lens.
Anodized inside & out against corrosion.
Dual-mode tail switch.
Lamp Life up to 100,000 hours.
Including a ballistic nylon holster.
Manufacturer 10-year warranty • mill standard
Compatibility:
PL2, UFH3, FGA, AL, PLS1
Measurements:
Weight (gr) 90
Diameter (mm) 25.5
Lumens 90
Run TIme 80 minutes
Battery 1 X CR-123A Lithium
PLS1 CAA Gearup 1″ Low Profile Offset Flashlight/ Laser Mount Screw Tightened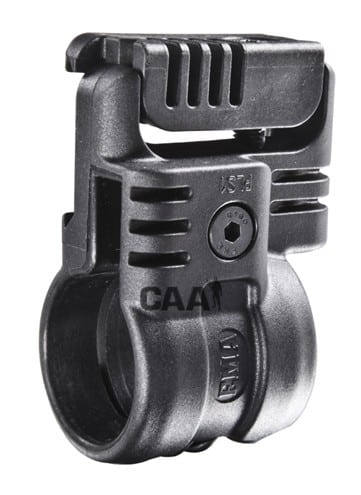 Features:
Low profile & slim shape.
The operator can easily access the on/off button with a thumb while using a vertical grip.
Slides & lock on the rail.
No gunsmith required • Mill-standard • Warranty: 10 years
Eligibility:
For Picatinny
Material:
Made Of Polymer
Measurements:
Diameter (mm) 25.4
Mechanism:
Lock Screw tightened.
K-FS IMI Defense KIDON Folding Stock Adapter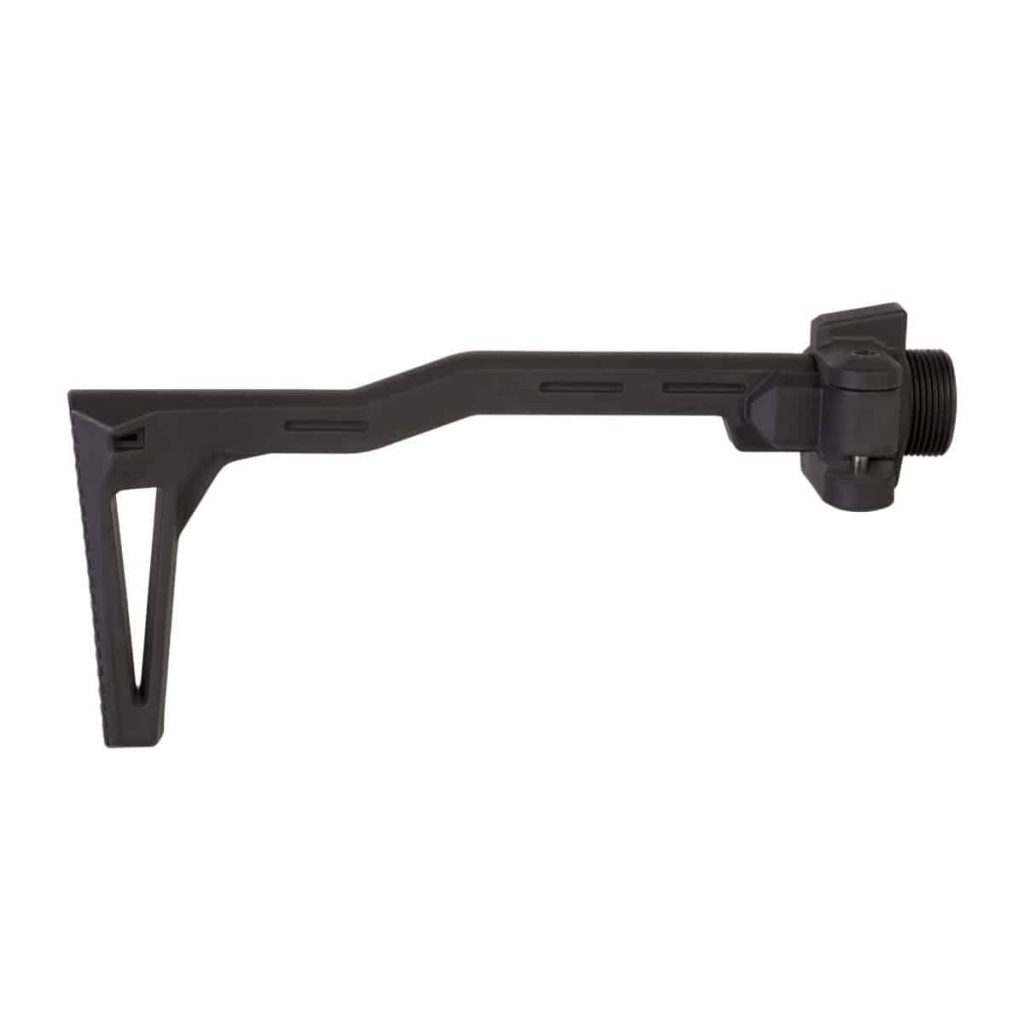 Features and benefits:
Minimalistic made – allows for concealed carry.
Lightweight, made of a high-quality fiber-reinforced polymer compound.
Rugged design.
Improves stability, highly durable, non-compromising design and material to enhance tactical performance.
Massive strength, highly resistant to major impacts.
No gunsmith required.
Easy mounting on every Kidon™ Kit available.
Made in Israel.
Weight: 350 Gram
Compatibility:
A Quick Overview of the Assembly & Range Performance:
| | |
| --- | --- |
| Manufacturer | IMI Defense |
| Manufactured at | Israel |
| Color | Black, Green, Tan |
| Material | Polymer |
IMI Defense KIDON Pistol Conversion Kit – No Stock Version
| | |
| --- | --- |
| Manufacturer | IMI Defense |
| Manufactured at | Israel |
| Color | Black, Green, Tan |
K15 IMI Defense FN 5.7 KIDON Adapter
| | |
| --- | --- |
| Manufactured at | Israel |
| Color | Black, Green, Tan |
| Manufacturer | IMI Defense |
| Material | Polymer |
IMI Defense Tube and Stock for the KIDON (TS2 & KIDON Tube)
| | |
| --- | --- |
| Manufacturer | IMI Defense |
| Manufactured at | Israel |
| Color | Black, Green, Tan |
| Material | Polymer |